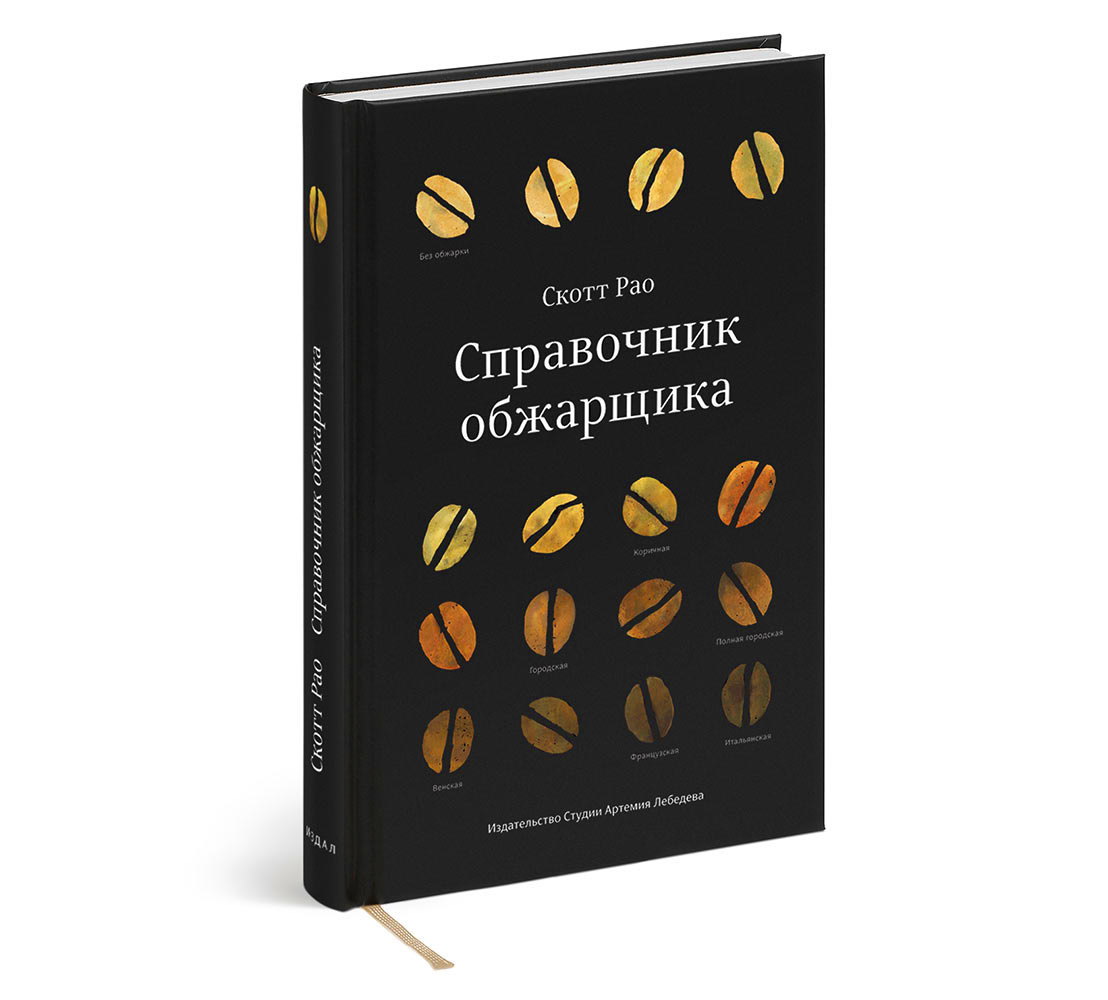 The book covers all preliminary stages that coffee goes through before it becomes a drink, from transporting raw beans to storing roasted coffee. The author does not reduce his extensive experience to a set of clean-cut rules, but instead shares important principles. Following them will help professionals quicker achieve the ideal roast and consistently maintain it.
Carefully visualized technical information helps better understand physical processes that happen with coffee beans when subjected to different roasting methods and apply the findings in practice depending on the bean variety and roasting machine used.
Talking about the roasting process, Scott Rao gives diverse practical advice that will be useful for roasters, baristas, coffee producers and suppliers.
Hardcover
208 pages
Dimensions: 144 × 216 mm (5,67″ × 8,5″)
Press run: 3000
ISBN 978-5-98062-101-8
Weight: 640 g
Shipment and payment
We accept Visa and Mastercard as methods of payment. Purchases delivered by courier in Moscow, Russia can be paid for with cash.
We can ship almost anywhere in the world. Shipping costs and available delivery methods (courier, mail, or pick up) will be shown during checkout. Delivery time and cost will vary based on the chosen service, order weight and distance to the destination.
If you are not satisfied with your purchase for any reason, we'll take it back, no questions asked.