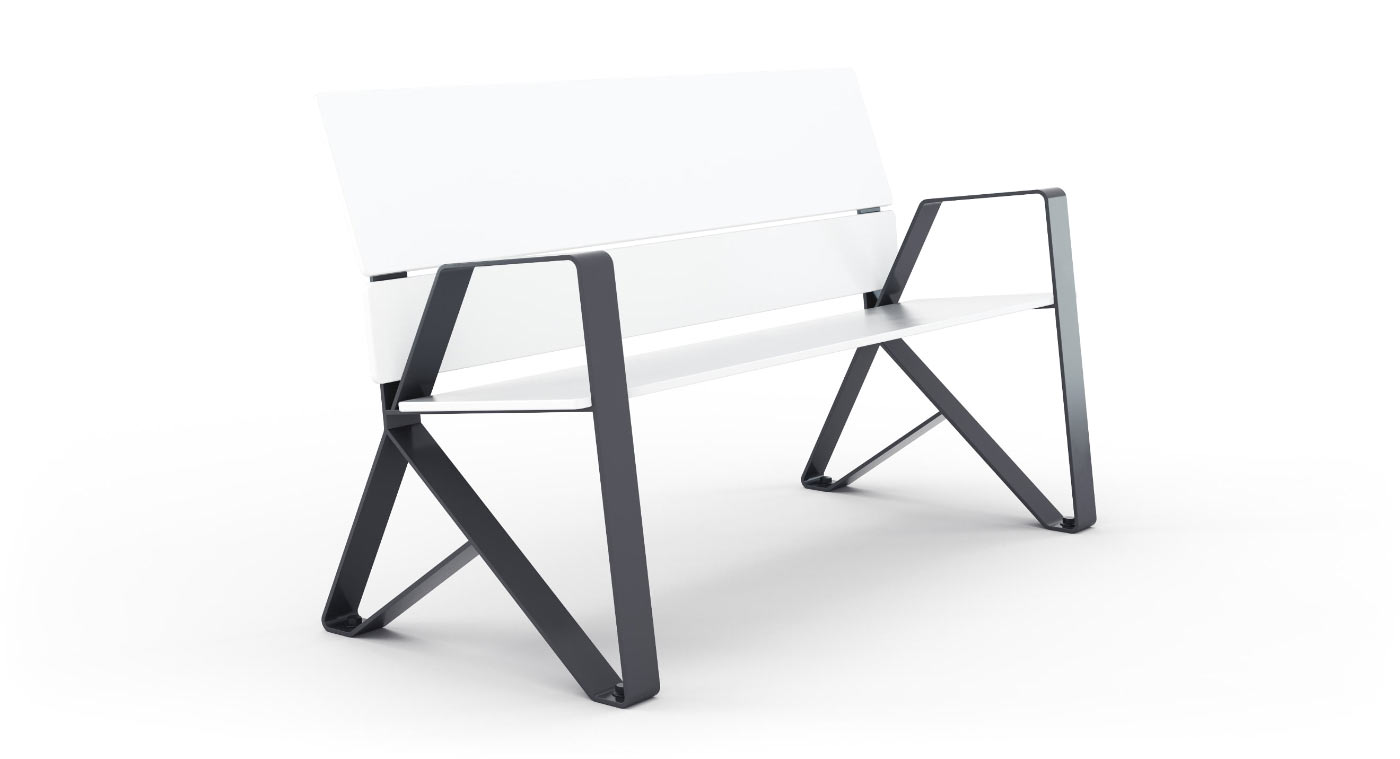 Skameikus-11 is a city bench that requires minimal manufacturing budget and has one major advantage among others: it is perfect for placing illustrations, photographs and graphics.
The unusually shaped base gives the bench a light and minimalist appearance. The base is made of metal strip which makes Skameikus-11 very inexpensive to produce.
Skameikus-11 benches allow to unleash imagination when decorating public spaces.
Weight: 54 kg
Materials: laminated panels, metal
Dimensions: 89×150×66 cm (35″×59″×26″)
Shipment and payment
We accept Visa, Mastercard and PayPal as methods of payment. Purchases delivered by courier in Moscow, Russia can be paid for with cash.
We can ship almost anywhere in the world. Shipping costs and available delivery methods (courier, mail, or pick up) will be shown during checkout. Delivery time and cost will vary based on the chosen service, order weight and distance to the destination.
If you are not satisfied with your purchase for any reason, we'll take it back, no questions asked.