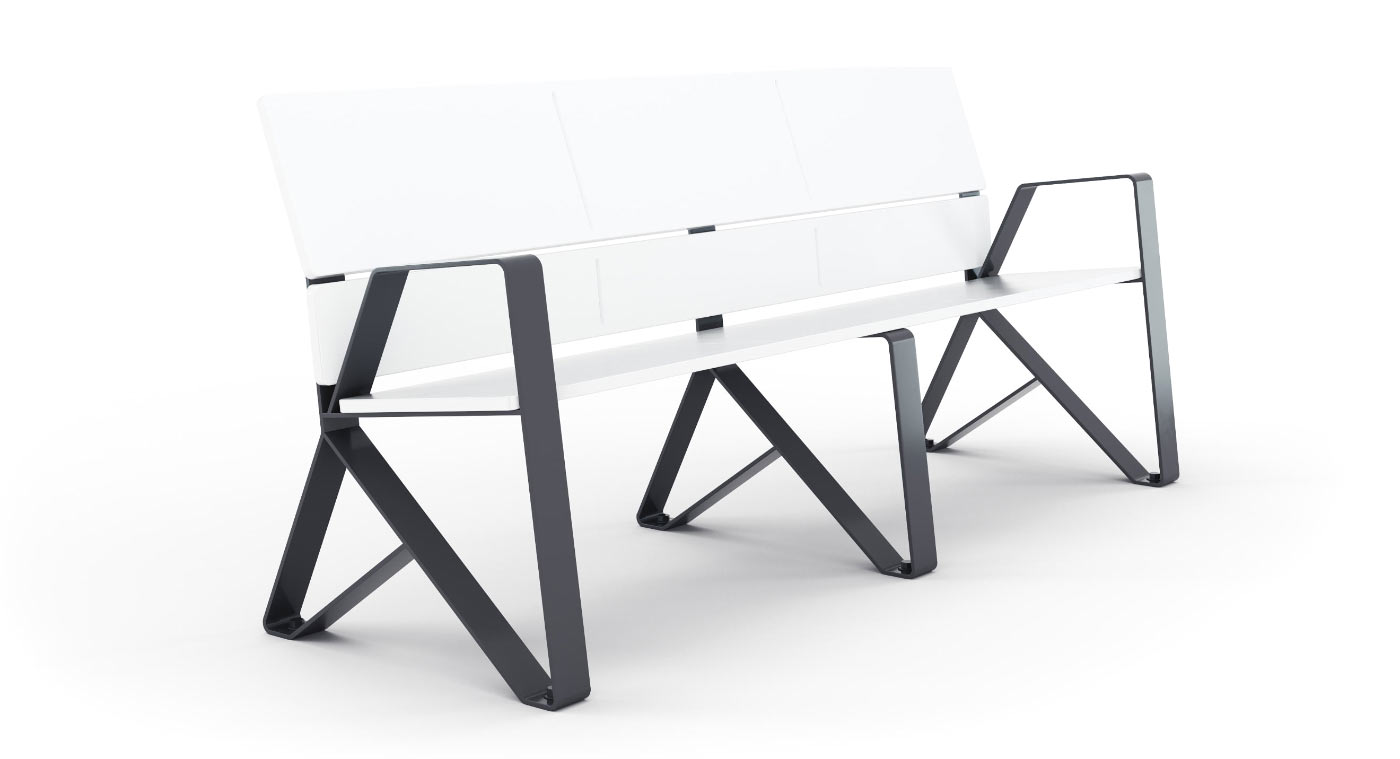 Skameikus-11 is a city bench that requires minimal manufacturing budget and has one major advantage among others: it is perfect for placing illustrations, photographs and graphics.
The unusually shaped base gives the bench a light and minimalist appearance. The base is made of metal strip which makes Skameikus-11 very inexpensive to produce.
Skameikus-11 benches allow to unleash imagination when decorating public spaces.
Weight: 78 kg
Materials: laminated panels, metal
Dimensions: 89×200×66 cm (35″×79″×26″)
Production and delivery
This product is custom made and delivered within Russia only by the Delovye Linii and Vodovoz transport companies. Delivery costs vary according to destination and are determined separately. Our store managers can assist you with further information about terms and conditions over the phone 8 800 200-40-33 or +7 495 105-91-24 or by email store@artlebedev.ru