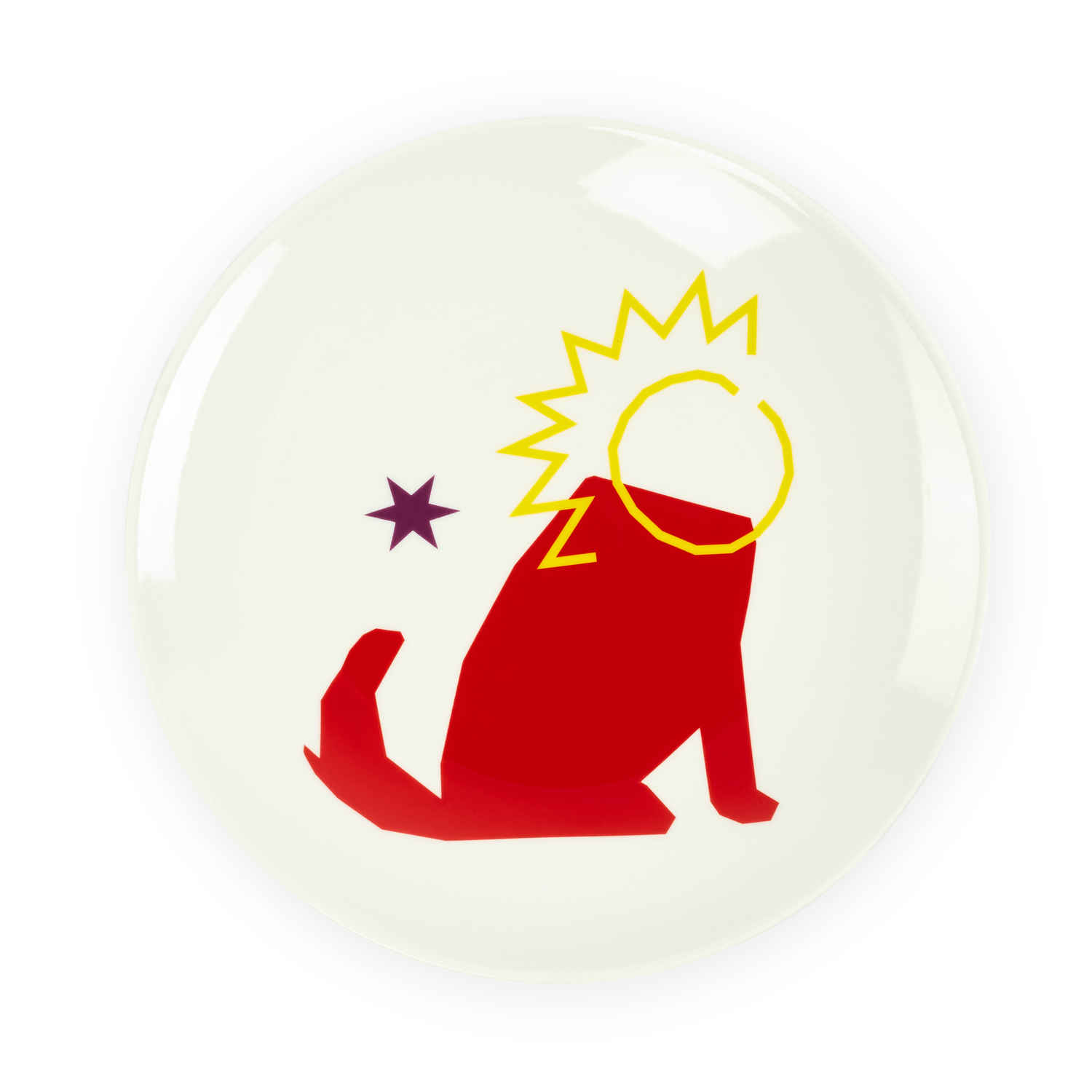 These plates are part of the first ever porcelain collection which was designed by artificial design intelligence.
Nikolay Ironov, designer and neural network, created designs for six plates and three mugs that feature unexpected images in bold color schemes.
The collection is made at the Imperial Porcelain Manufactory. Artists draw the images by hand. Each product is a synergy of human labor and electronic mind.
Combined with glossy white porcelain, the colorful drawings create cheerful accents in any table setting.
The packaging is made of thick cardboard and decorated with unconventional color combinations and Ironov's illustrations: even boxed up, the collection is unlike anything that has been done before.
Diameter: 195 mm (7,7″)
Package dimensions: 20,5 × 21,5 × 3 cm (8″ × 8,5″ × 1,2″)
Material: porcelain
Produced by the Imperial Porcelain Manufactory
Russian Federation
Weight: 550 g
Shipment and payment
We accept Visa and Mastercard as methods of payment. Purchases delivered by courier in Moscow, Russia can be paid for with cash.
We can ship almost anywhere in the world. Shipping costs and available delivery methods (courier, mail, or pick up) will be shown during checkout. Delivery time and cost will vary based on the chosen service, order weight and distance to the destination.
If you are not satisfied with your purchase for any reason, we'll take it back, no questions asked.