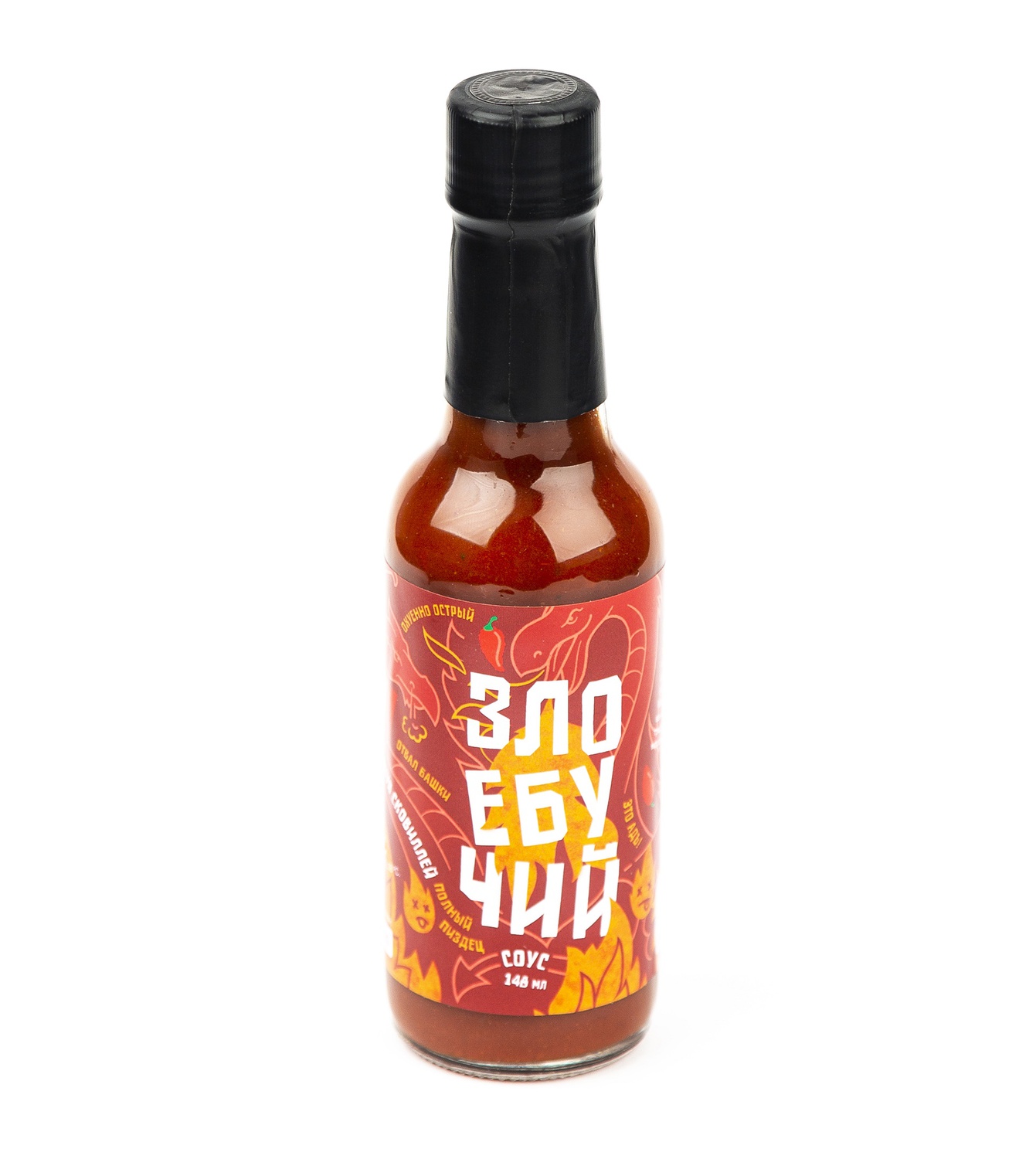 The Wicked Sauce offers vast opportunity for gastronomic experimentation and discovery. The heat does not get in the way of other flavors because it's not a taste, it's pain, and a pleasant one at that. It can transform absolutely any dish: soups, meats, vegetables, cottage cheese or sweet deserts—anything at all. A drop of spice added to cherry yogurt leads to a new and wonderful taste experience. The hot sauce adds zest to life and enhances the range of flavors, making all food outstanding. The Wicked Sauce is simply made for whetting your appetite, having a fiery lunch or getting yourself excited for a second helping. Each drop burns so much and has so much flavor it can knock Scoville's socks off. The Wicked Sauce is an explosion of taste!
Ingredients: prepared tomato base (tomato juice, tomato paste, prepared purified water, vinegar, salt), dehydrated hot peppers (Carolina Ripper, Trinidad Moruga Scorpion), granulated garlic, smoked paprika, cane sugar, black pepper, sea salt.
Nutritional value per 100 ml: protein — 1.8 g, fat — 0.6 g, carbohydrates — 40 g.
Energy value (calories): 181 kcal (769 kJ).
Volume: 148 ml
Russian Federation
Shipment and payment
We accept Visa, Mastercard and PayPal as methods of payment. Purchases delivered by courier in Moscow, Russia can be paid for with cash.
We can ship almost anywhere in the world. Shipping costs and available delivery methods (courier, mail, or pick up) will be shown during checkout. Delivery time and cost will vary based on the chosen service, order weight and distance to the destination.
If you are not satisfied with your purchase for any reason, we'll take it back, no questions asked.