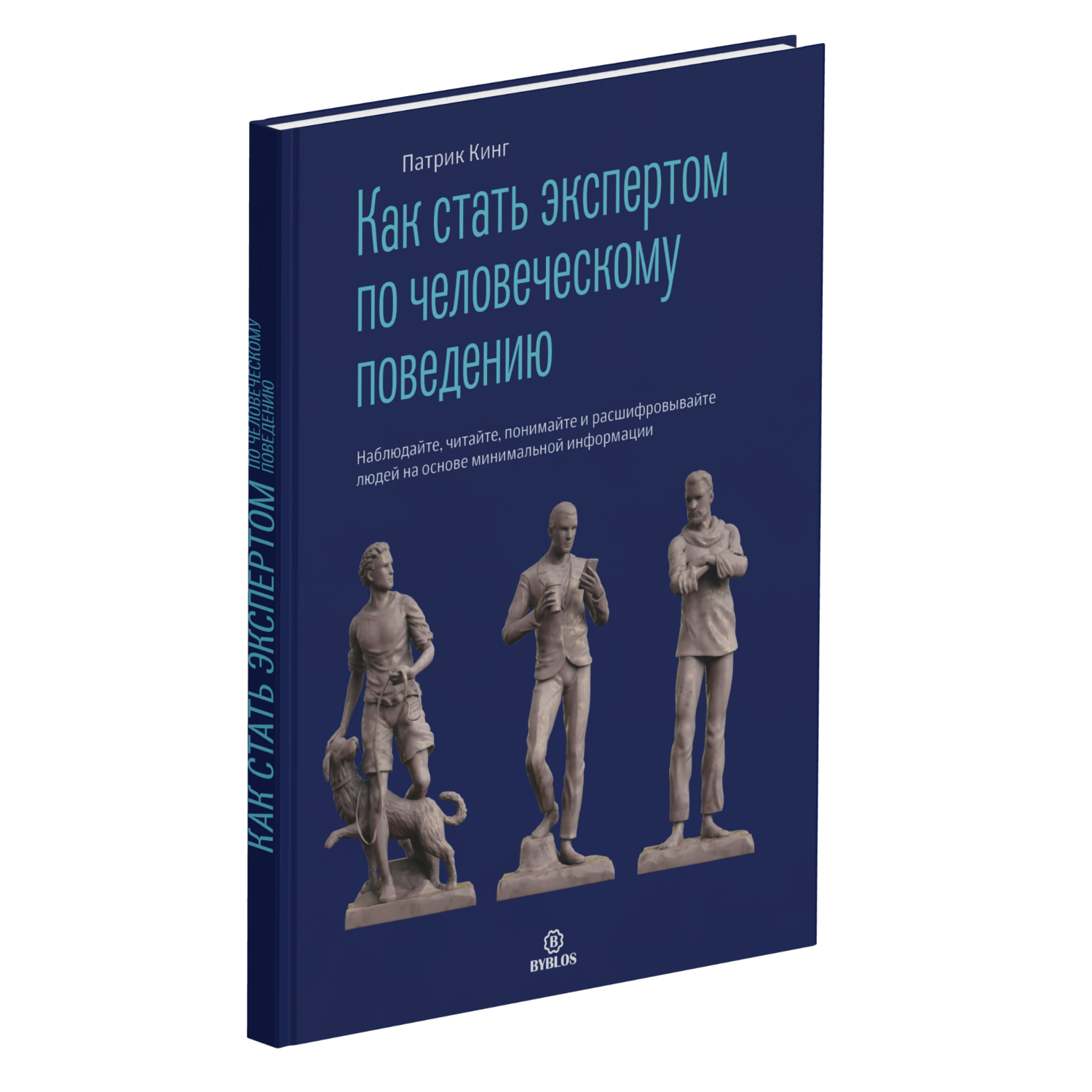 In this book, the well-known psychologist and personal development coach Patrick King teachers readers the scientific approach to reading other people's intentions. He explains how to recognize a lie by facial expression and how to perceive nonverbal signals in behavior, revealing the person's true way of thinking. This book is a combination of knowledge in the field of behavioral psychology and observation skills developed by the author over years of practice. King invites readers to find a shortcut to predicting the behavior of even the people they barely know with the help of emotional intelligence.
The cover shows that whatever type of personality a person might have, understanding him or her begins with a simple look at their pose. The rest is just a matter of skill.
Byblos publishing house
Hardcover
144 pages
Dimensions: 17 × 24 × 1 cm (6,7″ × 9,4″ × 0,4″)
ISBN 978-5-6048478-0-0
Published in 2022
Weight: 460 g
Shipment and payment
We accept Visa and Mastercard as methods of payment. Purchases delivered by courier in Moscow, Russia can be paid for with cash.
We can ship almost anywhere in the world. Shipping costs and available delivery methods (courier, mail, or pick up) will be shown during checkout. Delivery time and cost will vary based on the chosen service, order weight and distance to the destination.
If you are not satisfied with your purchase for any reason, we'll take it back, no questions asked.