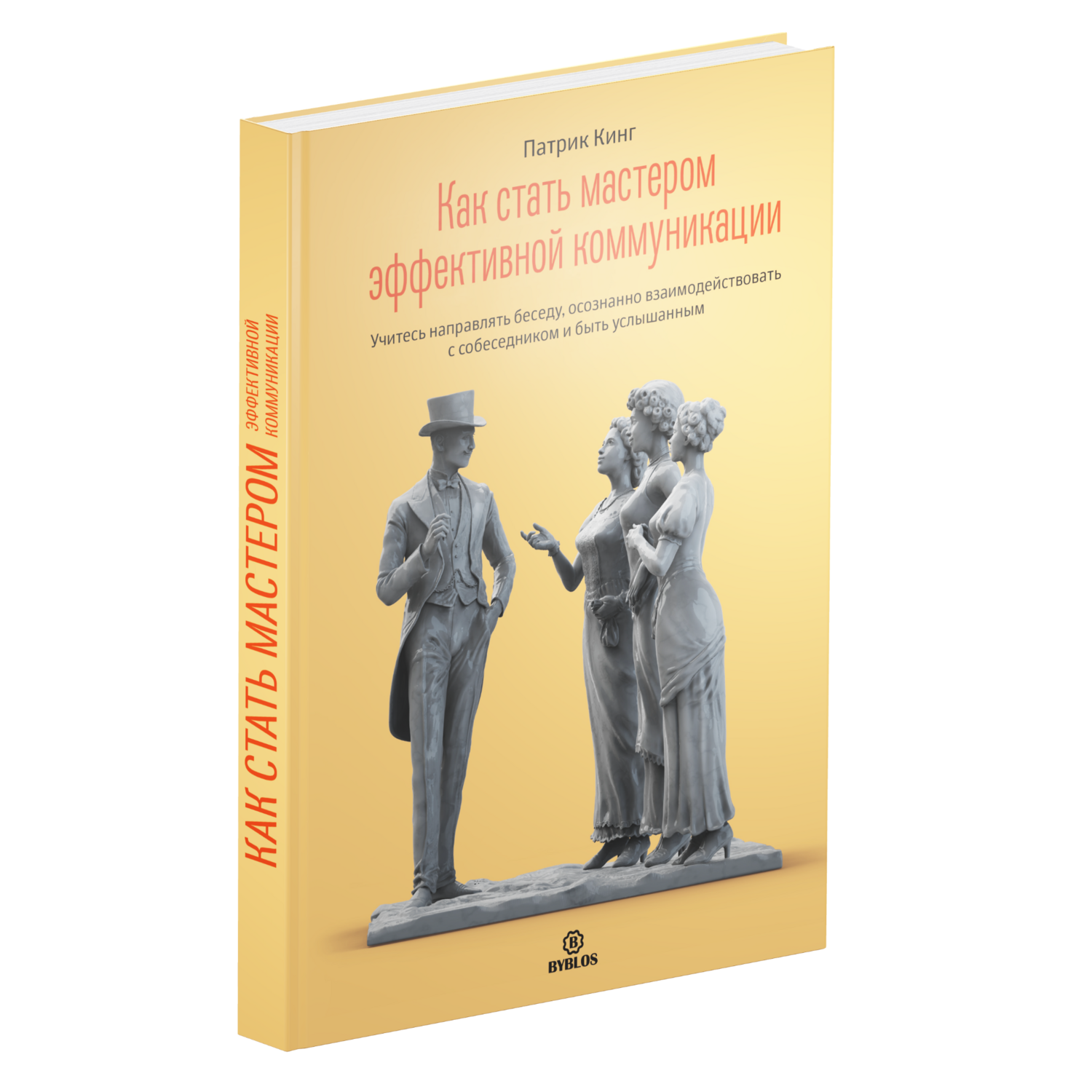 American business coach and expert in the field of everyday communication Patrick King gives readers advice on improving the effectiveness of communication, teaches interaction skills and helps talk to anyone on any topic. He reveals the secrets of the masters, people to whom others listen with bated breath. King talks about the most subtle nuances of verbal communication, explaining how to clearly broadcast thoughts and influence conversation partners to literally capture their attention.
The gentleman on the cover knows for sure that a relaxed dialogue and personal contact evoke a much more affectionate response than text messages or e-mails that have come to replace live speech these days. No wonder that the girls are mesmerized by every word of the eloquent beau.
Byblos Publishing House
Hardcover
140 pages
Dimensions: 17 × 24 × 1 cm (6,7″ × 9,4″ × 0,4″)
ISBN 978-5-6049561-5-1
Published in 2023
Weight: 460 g
Shipment and payment
We accept Visa and Mastercard as methods of payment. Purchases delivered by courier in Moscow, Russia can be paid for with cash.
We can ship almost anywhere in the world. Shipping costs and available delivery methods (courier, mail, or pick up) will be shown during checkout. Delivery time and cost will vary based on the chosen service, order weight and distance to the destination.
If you are not satisfied with your purchase for any reason, we'll take it back, no questions asked.