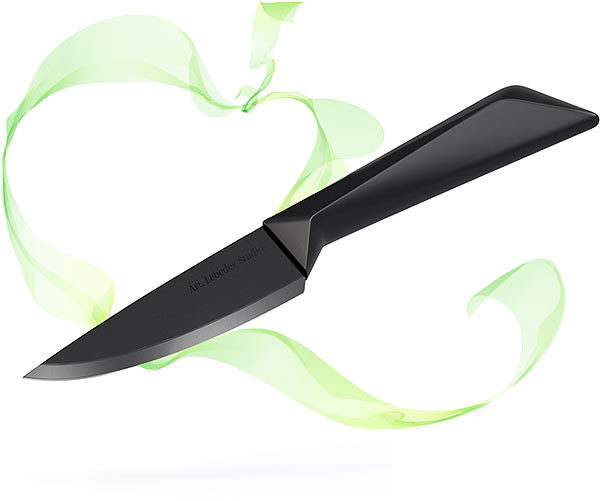 Keramikus is a family of kitchen knives made of black ceramic with a comfortable faceted handle. The family includes three knives of different sizes, shapes and purposes: Vegetus for paring, Usubus for slicing and chopping and Shefus, the chef's knife.
Black ceramic knives are hardened in furnaces for longer which makes them stronger than white ceramic ones. Keramikus knives do not oxidize, rust or disseminate bacteria. They are safe, easy to care for and can be cleaned with aggressive detergents.
China
Weight: 500 g
Box dimensions: 30,5×10,5×3,5 cm (12″×4,1″×1,4″)
Blade length: 98 mm (3,85″)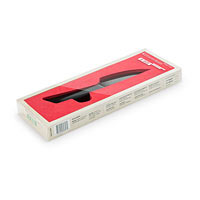 Shipment and payment
We accept Visa and Mastercard as methods of payment. Purchases delivered by courier in Moscow, Russia can be paid for with cash.
We can ship almost anywhere in the world. Shipping costs and available delivery methods (courier, mail, or pick up) will be shown during checkout. Delivery time and cost will vary based on the chosen service, order weight and distance to the destination.
If you are not satisfied with your purchase for any reason, we'll take it back, no questions asked.