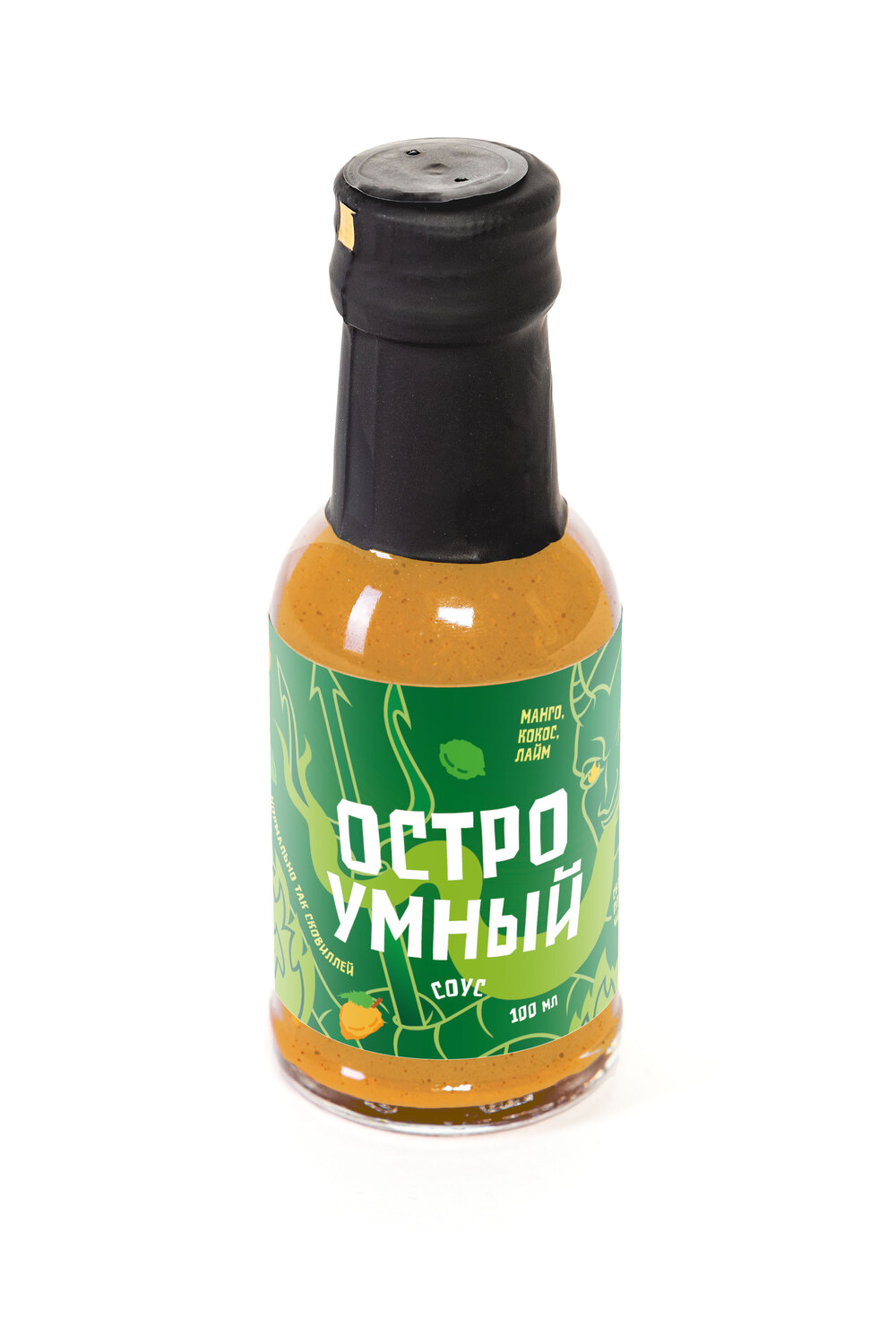 This crazy sauce is based on mango, coconut and lime flavors. It's less spicy than the Wicked sauce, but still not something you would want to eat in spoonfuls. It's sweet and slightly sour at first, but then becomes searingly hot.
This weird combination brings new flavors to absolutely all food, from yogurt and cereal to meat and raw fish.
Ingredients: mango, coconut, lime puree, water, rice vinegar, table vinegar (9%), lime juice, sugar, dried habanero pepper, salt, maltodextrin, xanthan gum, ginger, turmeric, paprika, smoked paprika, cardamom, black pepper, potassium sorbate
Nutritional value per 100 ml: protein — 1.1 g, fat — 6.4 g, carbohydrates — 24.3 g
Energy value (calories): 172.9 kcal (724 kJ)
Weight: 100 g
Shipment and payment
We accept Visa and Mastercard as methods of payment. Purchases delivered by courier in Moscow, Russia can be paid for with cash.
We can ship almost anywhere in the world. Shipping costs and available delivery methods (courier, mail, or pick up) will be shown during checkout. Delivery time and cost will vary based on the chosen service, order weight and distance to the destination.
If you are not satisfied with your purchase for any reason, we'll take it back, no questions asked.