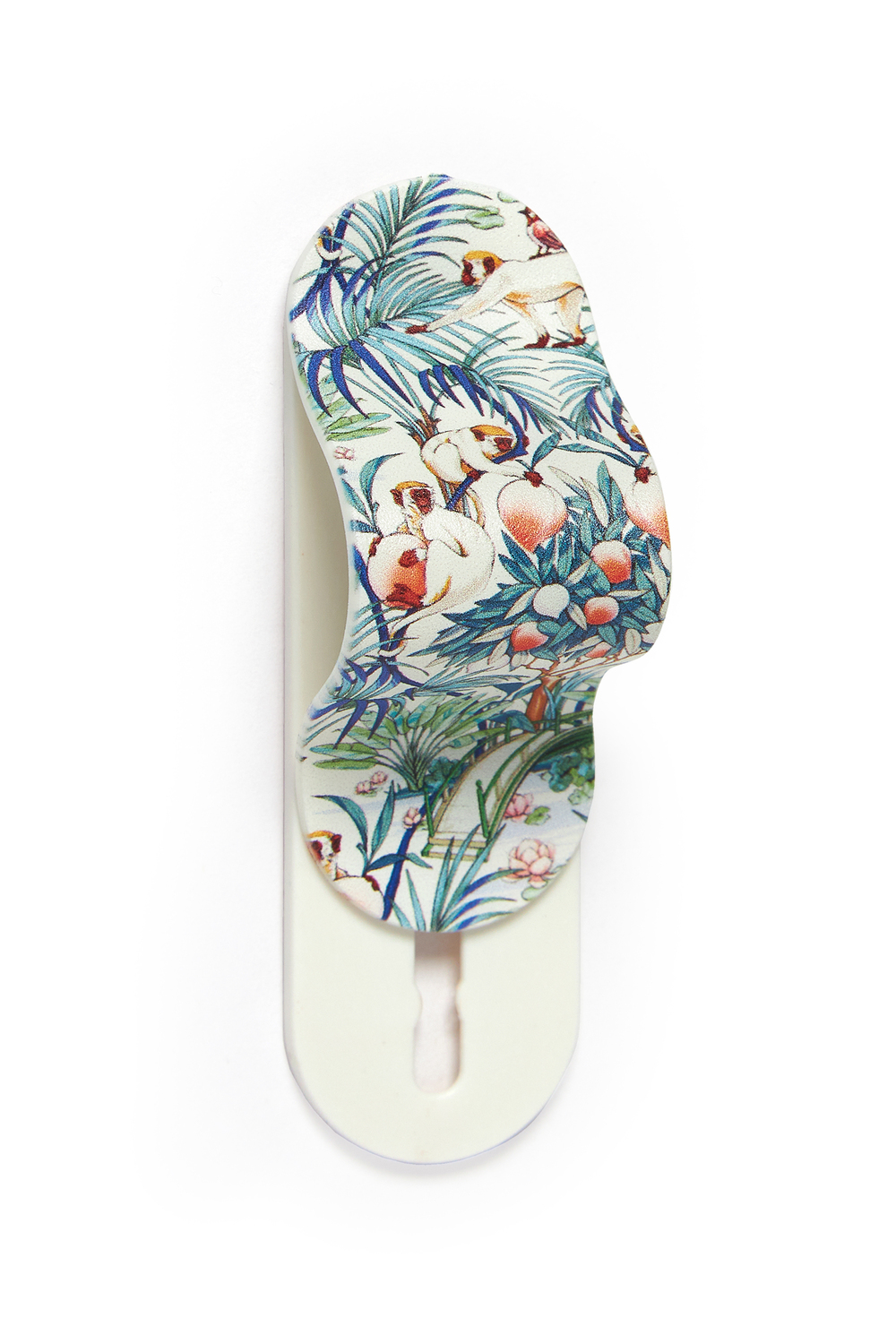 Derzhalkus is the same thing as a popsocket, but in the form of an adjustable strap. It's almost flat when folded, yet gives many new possibilities for using the smartphone: it can be hung on a hook in the shower or off a desk lamp, attached to a belt or a backpack strap, or fastened to an air vent in the car.
There are two kinds of Derzhalkus: with white and black base, each with eight bright studio patterns to choose from.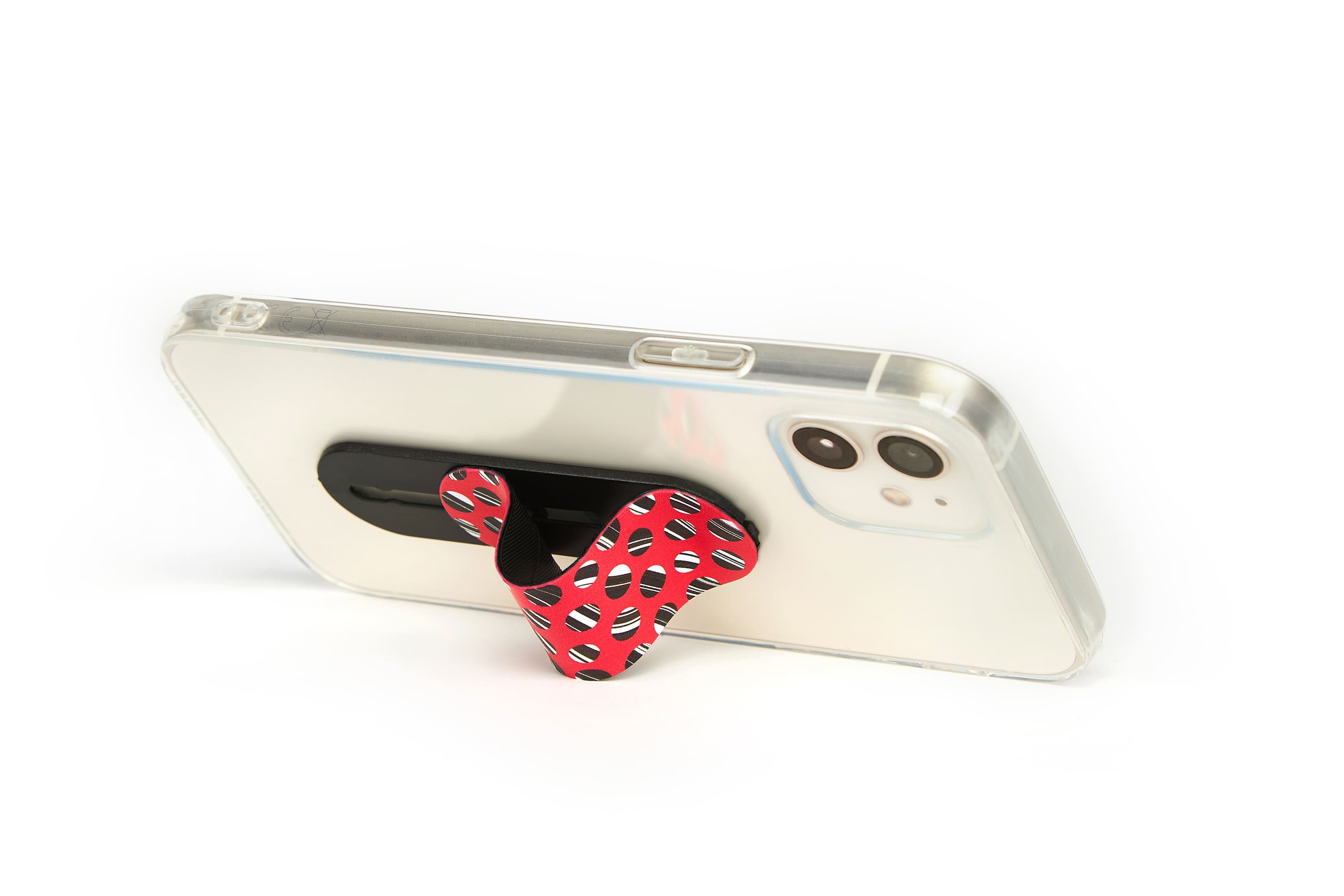 Please note: to use the phone with "Derzhalkus" with a wireless charger, its output power must be at least 15 watts.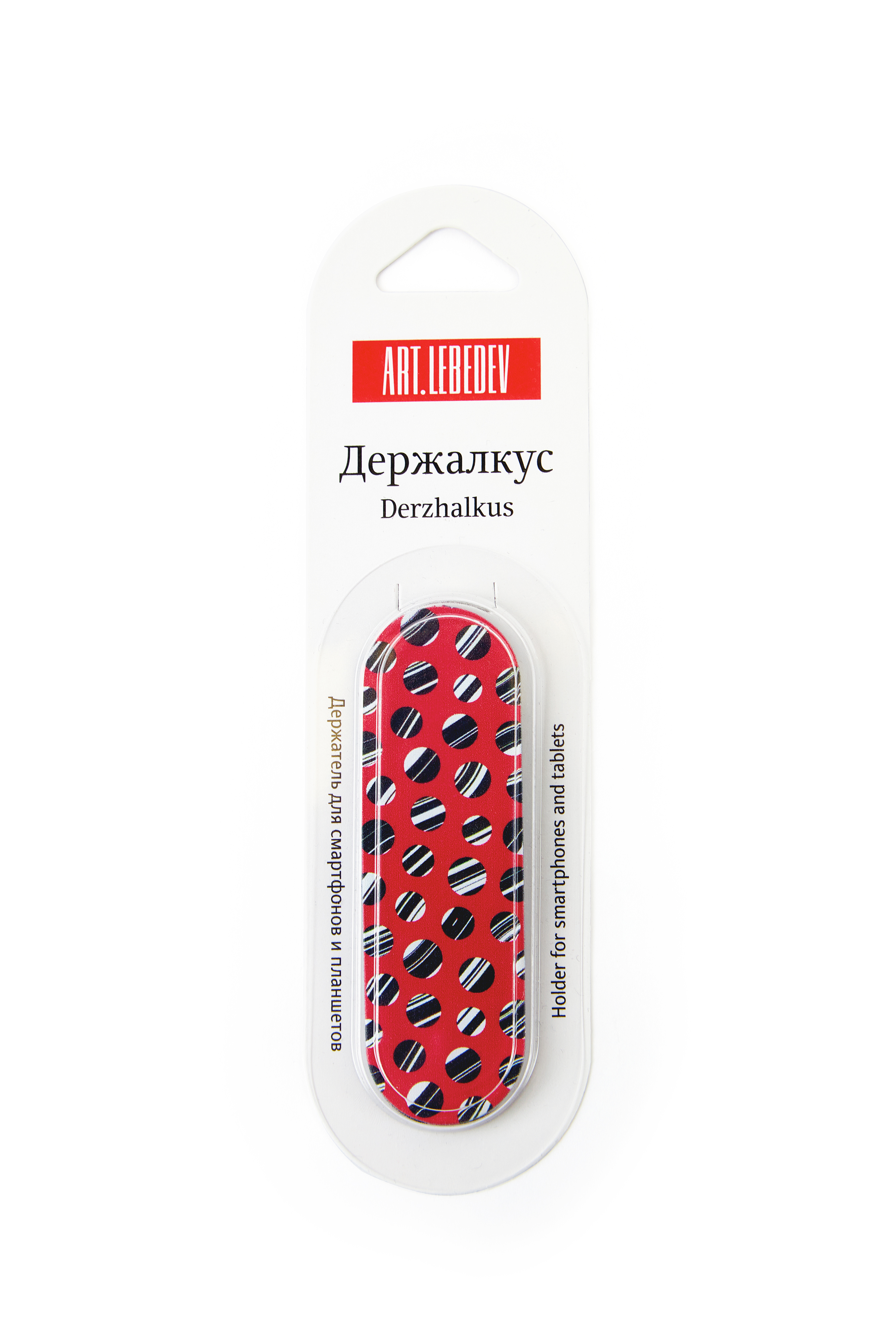 Dimensions: 81 × 25 × 3,5 mm (3,2″ × 1″ × 0,1″)
Materials: TPU, ABS plastic
Weight: 7 g
Shipment and payment
We accept Visa and Mastercard as methods of payment. Purchases delivered by courier in Moscow, Russia can be paid for with cash.
We can ship almost anywhere in the world. Shipping costs and available delivery methods (courier, mail, or pick up) will be shown during checkout. Delivery time and cost will vary based on the chosen service, order weight and distance to the destination.
If you are not satisfied with your purchase for any reason, we'll take it back, no questions asked.