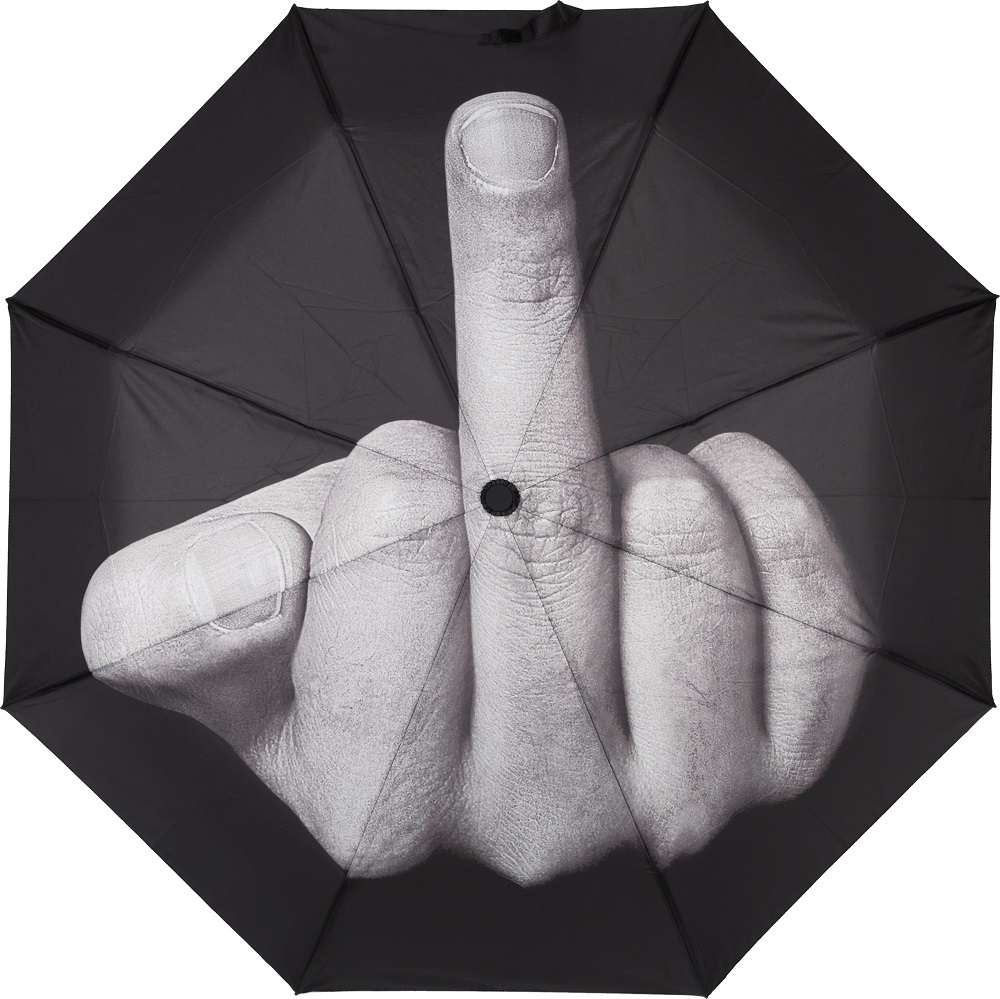 The second version of the iconic Fuck the Rain umbrella is the epitome of practicality and convenience.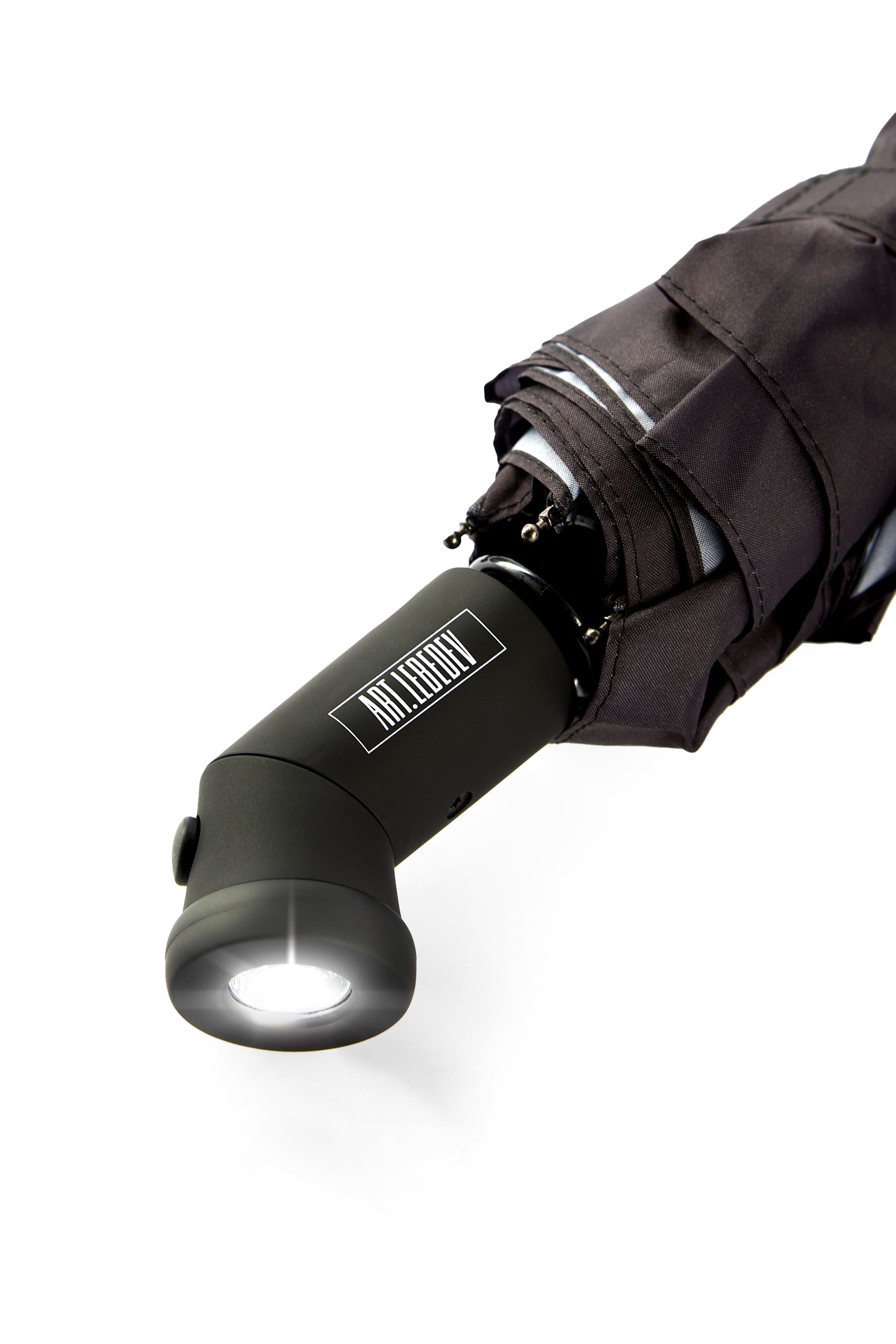 While the print conveys the owner's attitude to the weather above, the flashlight built into the handle helps combat the darkness and the puddles that hide in it.
The story of the umbrella began with a black-and-white poster created for the 10th anniversary of the studio in 2005. It depicted ten fingers, one of which still belongs to Artemy Lebedev, the head of the studio. The most expressive fragment of the poster prompted the idea of creating an umbrella with a matching print.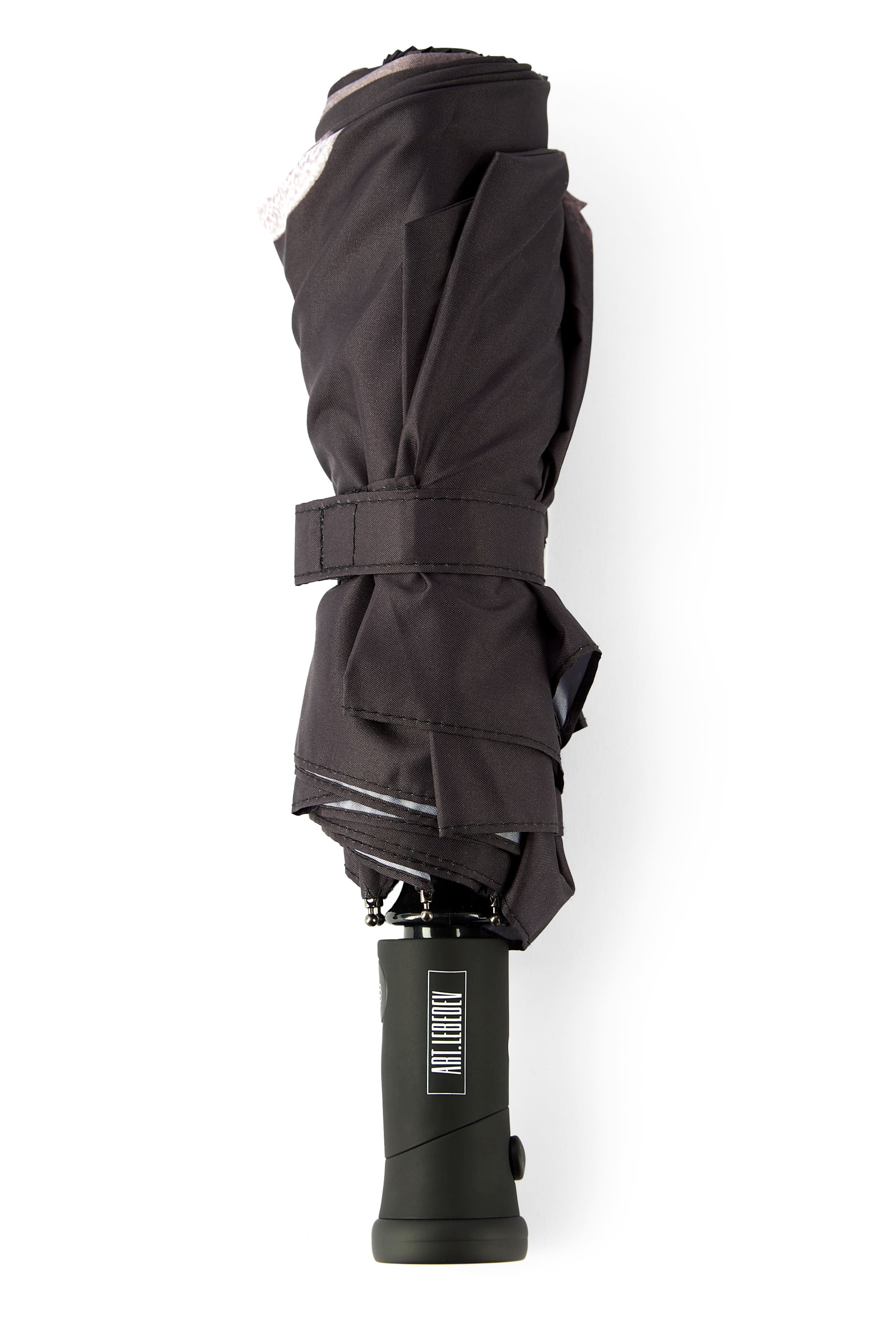 Designers: Artemy Lebedev, Anton Shnayder
Materials: steel, ABS plastic, polyester, fiberglass
Folded size: diameter — 6 cm (2,36″), height — 28,5 cm (11,2″)
Opened size: diameter — 96 cm (37,8″), height — 57 cm (22,4″)
Weight: 448 g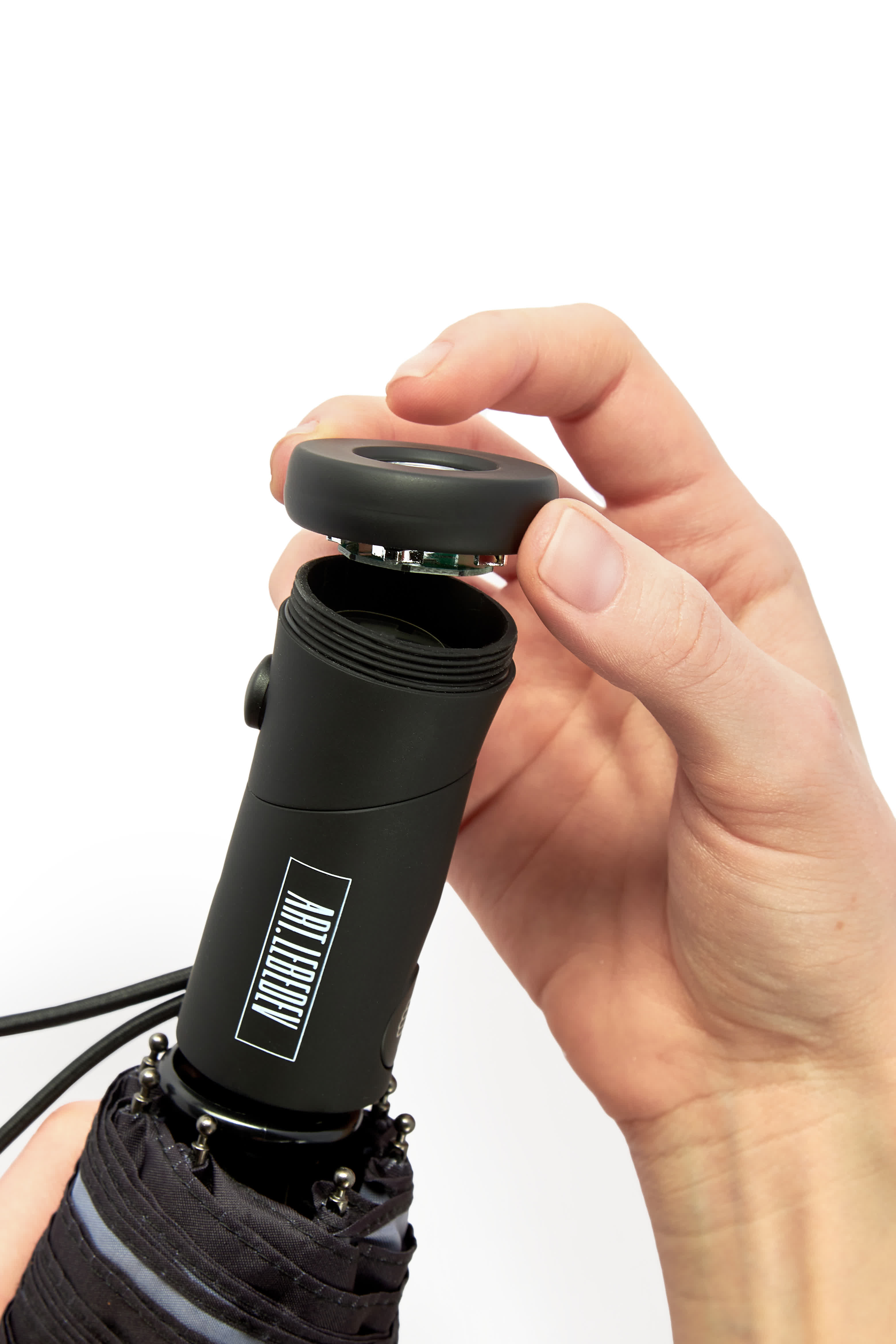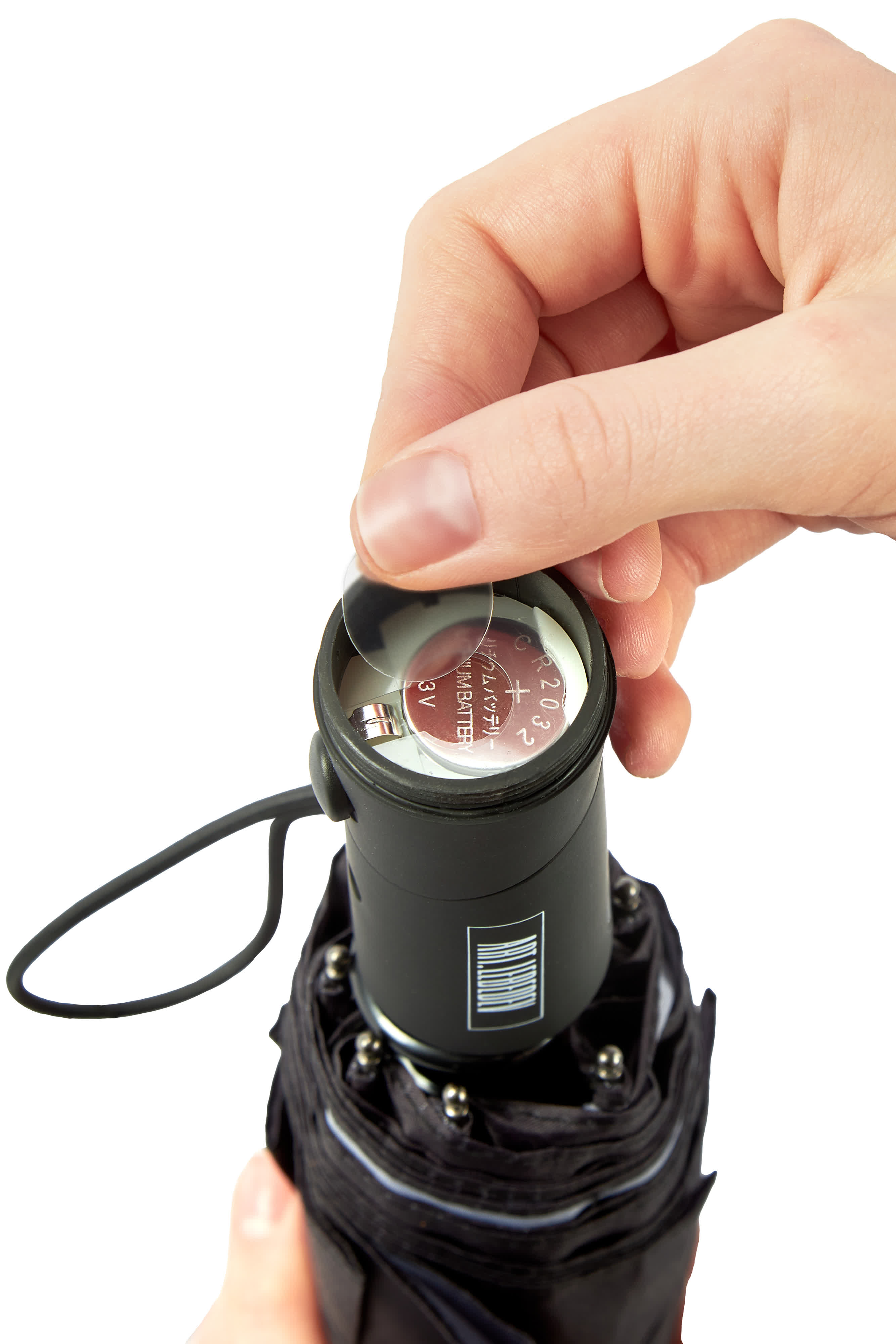 Shipment and payment
We accept Visa and Mastercard as methods of payment. Purchases delivered by courier in Moscow, Russia can be paid for with cash.
We can ship almost anywhere in the world. Shipping costs and available delivery methods (courier, mail, or pick up) will be shown during checkout. Delivery time and cost will vary based on the chosen service, order weight and distance to the destination.
If you are not satisfied with your purchase for any reason, we'll take it back, no questions asked.