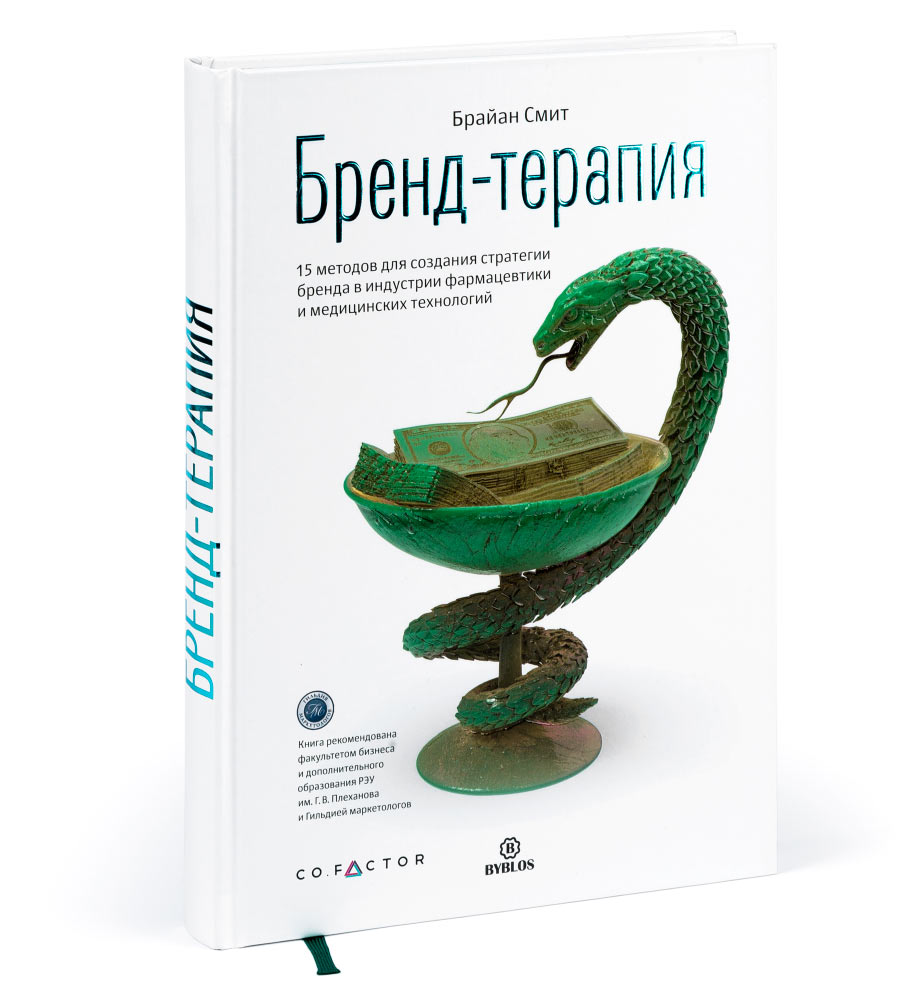 Building a successful and reliable brand strategy in the pharmaceutical and medical technology industry requires precise knowledge of which instruments to choose and how to use them.
The pharma and medtech sectors are evolving rapidly, driven by science, technology, economics, politics and globalization. In the new industry landscape, creating strong brand strategies is ever more difficult and ever more vital.
Brand Therapy gives pharma and medtech brand teams the tools to understand their market, create strong strategies and translate them into actionable plans. Written in 16 short, easy chapters, it is essential reading for anyone who works in or with brand teams in the life sciences industry.
Byblos publishing house
Hardcover
240 pages
Dimensions: 17 × 24 × 2 cm (6,7″ × 9,4″ × 0,8″)
ISBN 978-5-905641-54-1
Weight: 766 g
Shipment and payment
We accept Visa and Mastercard as methods of payment. Purchases delivered by courier in Moscow, Russia can be paid for with cash.
We can ship almost anywhere in the world. Shipping costs and available delivery methods (courier, mail, or pick up) will be shown during checkout. Delivery time and cost will vary based on the chosen service, order weight and distance to the destination.
If you are not satisfied with your purchase for any reason, we'll take it back, no questions asked.