The fourth edition sees the addition of new paragraphs and a refreshed layout.
Mandership covers graphic and industrial design, interface design, typography, semiotics and visualization.
In 1997 Artemy Lebedev started to write chapters for a future book on design and post them on the studio's website. In 2006 the first paper edition of the book was published with the second edition following in two years. In 2011 the third edition came out and two years later—the fourth.
From the foreword:
Mandership, a reflection of author's beliefs and personal opinions, is devoted to design as a way of life and thought. Contrary to popular opinion, a designer does not merely move the mouse on the table, he lives for his profession creating order out of chaos. He controls the minds and creates the mood.
Weight: 1 kg
Hardcover
536 pages
Dimensions: 144×216 mm (5,6″×8,5″)
Press run: 5000
ISBN 978-5-98062-071-4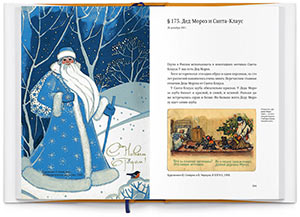 Shipment and payment
We accept Visa, Mastercard and PayPal as methods of payment. Purchases delivered by courier in Moscow, Russia can be paid for with cash.
We can ship almost anywhere in the world. Shipping costs and available delivery methods (courier, mail, or pick up) will be shown during checkout. Delivery time and cost will vary based on the chosen service, order weight and distance to the destination.
If you are not satisfied with your purchase for any reason, we'll take it back, no questions asked.