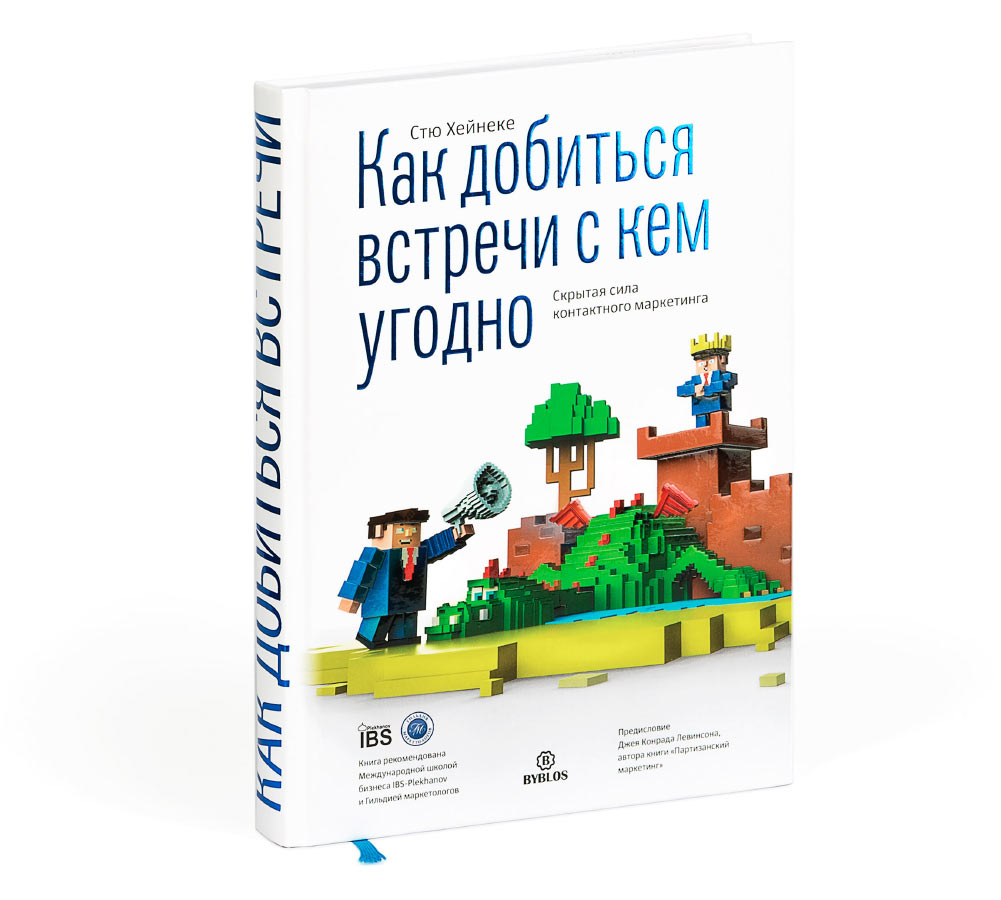 From the publisher:

Hall-of-Fame-nominated marketer and Wall Street Journal cartoonist Stu Heinecke discovered that he could get past traditional gatekeepers to reach those elusive executives by thinking outside the box and using personalized approaches he calls "Contact Campaigns." Including presidents, a prime minister, celebrities, countless CEOs, and even the Danish model who became his wife, Heinecke found that getting meetings with previously unreachable people was easier than ever. Now he shares his tactics and tips in this essential guide for anyone who needs to make contact.
In How to Get a Meeting with Anyone, Heinecke explains how you can use your own creative Contact Campaigns to get those critical conversations. He divulges methods he's developed after years of experience and from studying the secrets of others who've had similar breakthrough results—results that other marketers considered impossible.
Through real-life success stories, Heinecke lays out 20 categories of Contact Campaigns that anyone can research and execute. Tactics range from running a contact letter as a full-page ad in The Wall Street Journal to unorthodox uses of the phone, social media, email, and snail mail to using personalized cartoons to make connections. He also packs in plenty of tips on how to determine your targets, develop pitches, and gain allies in your contact's circle of influence.
Weight: 980 g
Byblos publishing house
Hardcover
344 pages
Dimensions: 17×24×2,7 cm (6,7″×9,4″×1″)
ISBN 978-5-905641-46-6
Shipment and payment
We accept Visa and Mastercard as methods of payment. Purchases delivered by courier in Moscow, Russia can be paid for with cash.
We can ship almost anywhere in the world. Shipping costs and available delivery methods (courier, mail, or pick up) will be shown during checkout. Delivery time and cost will vary based on the chosen service, order weight and distance to the destination.
If you are not satisfied with your purchase for any reason, we'll take it back, no questions asked.