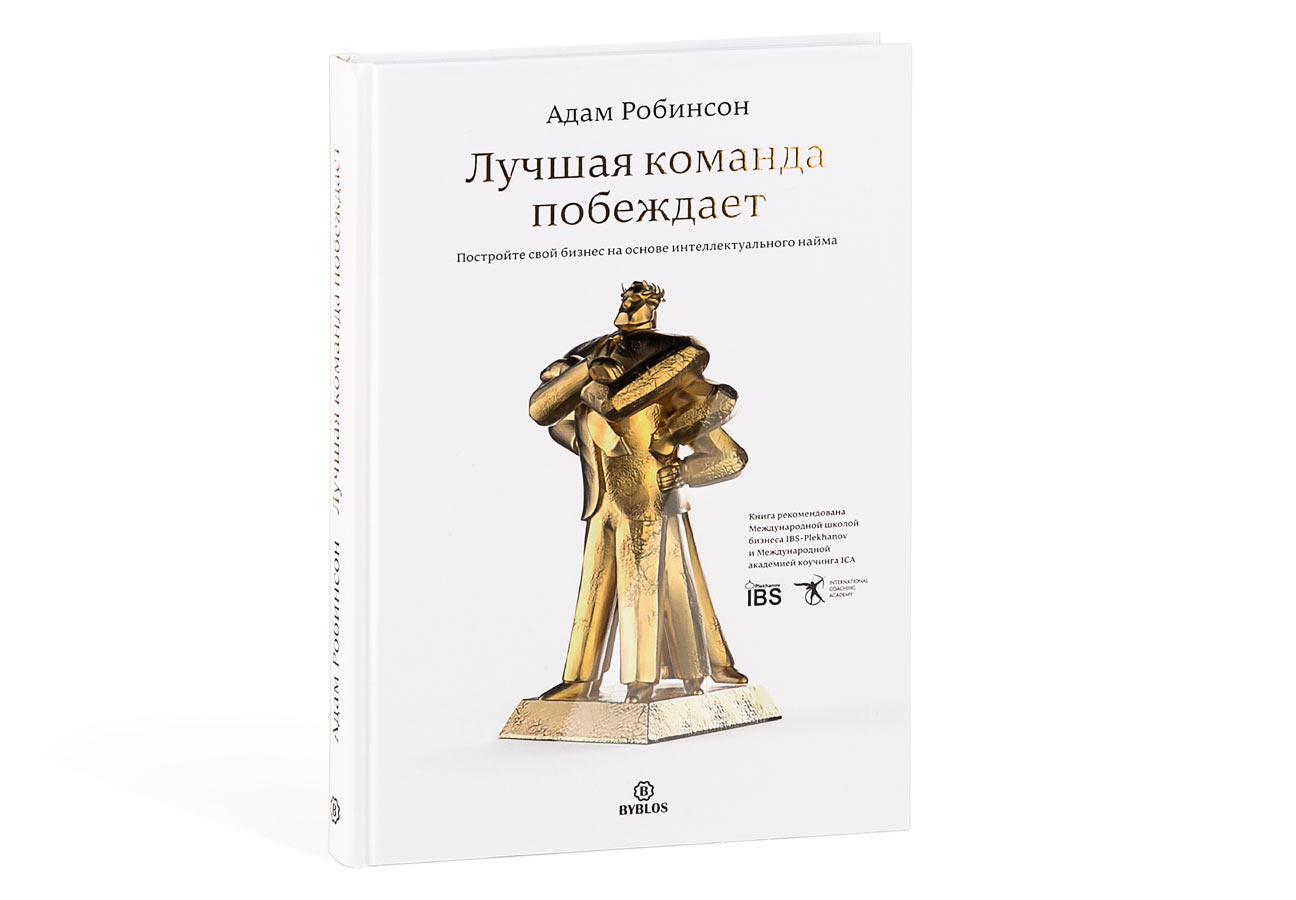 The book is addressed to businessmen who understand that in the end companies owe their success (or lack thereof) to their people. Since successful companies interest readers much more, the cover features a triumphant businessman. He knows who to hire for his team and exactly how to do it, he can do six things at a time and never stands still. For this, he has six arms and six legs.
The golden winner feels cramped on his pedestal, so he is always ready to expand his area of influence.
Weight: 710 g
Byblos Publishing House
Hardcover
203 pages
Dimensions: 17,5×24×2 cm (6,9″×9,5″×0,8″)
ISBN 9785905641459
Shipment and payment
We accept Visa and Mastercard as methods of payment. Purchases delivered by courier in Moscow, Russia can be paid for with cash.
We can ship almost anywhere in the world. Shipping costs and available delivery methods (courier, mail, or pick up) will be shown during checkout. Delivery time and cost will vary based on the chosen service, order weight and distance to the destination.
If you are not satisfied with your purchase for any reason, we'll take it back, no questions asked.