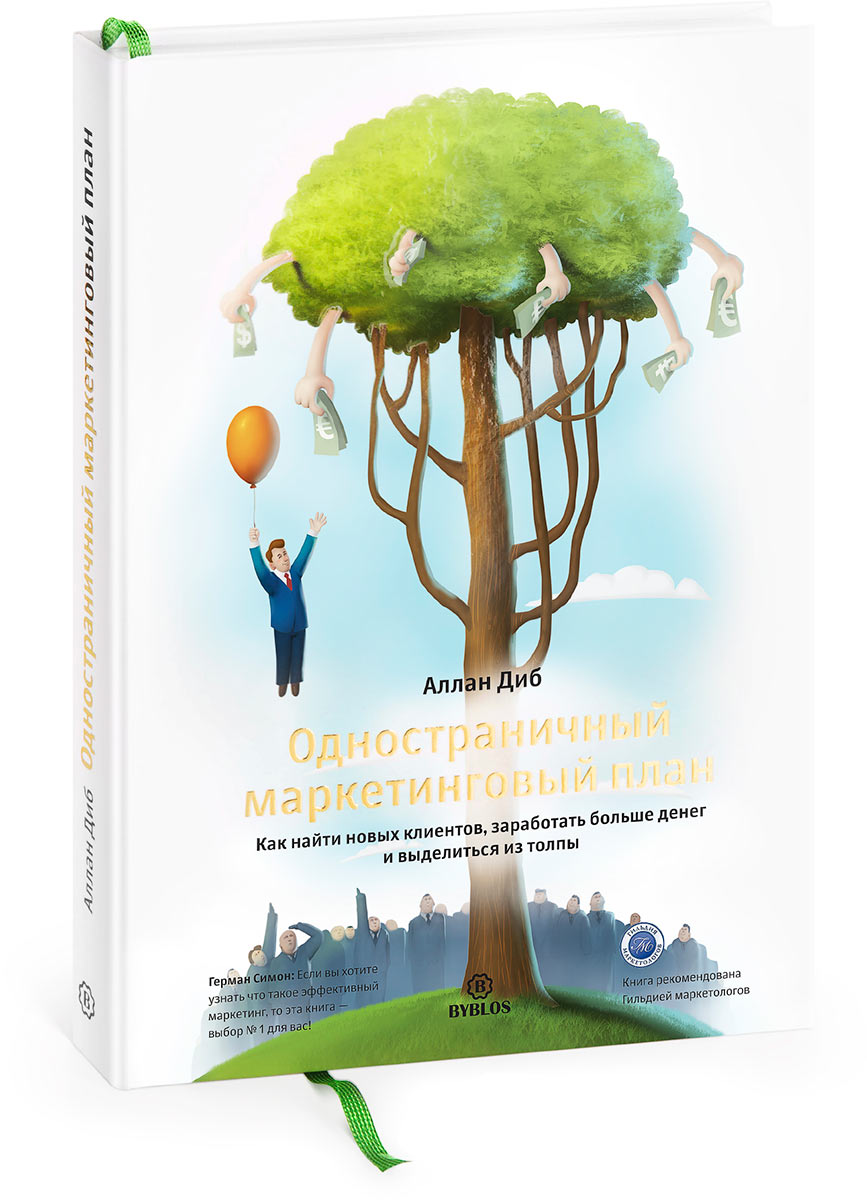 Founder of several successful startups, business coach and marketer Allan Dib suggests a new approach to practical marketing that allows to create a marketing plan simple and fast and use it to build an outstanding business from the ground up.
The author gives unusual answers to many marketing questions: how to get new customers, clients, or patients and make more profit from existing ones; why «big business» style marketing could kill a business and which strategies actually work for small and medium-sized businesses; how to close sales without being pushy, needy, or obnoxious while turning the tables and having prospects begging to take their money; how to annihilate competitors; how to get amazing results on a small budget using the secrets of direct response marketing; how to charge high prices for products and services and have customers be grateful for it.
The book is intended for both beginners making first steps in business and experienced entrepreneurs interested in growing and developing their company.
Weight: 770 g
Byblos publishing house
Hardcover
230 pages
Dimensions: 17,2×24×2,2 cm (6,8″×9,4″×0,87″)
ISBN 978-5-905641-39-8
Shipment and payment
We accept Visa and Mastercard as methods of payment. Purchases delivered by courier in Moscow, Russia can be paid for with cash.
We can ship almost anywhere in the world. Shipping costs and available delivery methods (courier, mail, or pick up) will be shown during checkout. Delivery time and cost will vary based on the chosen service, order weight and distance to the destination.
If you are not satisfied with your purchase for any reason, we'll take it back, no questions asked.