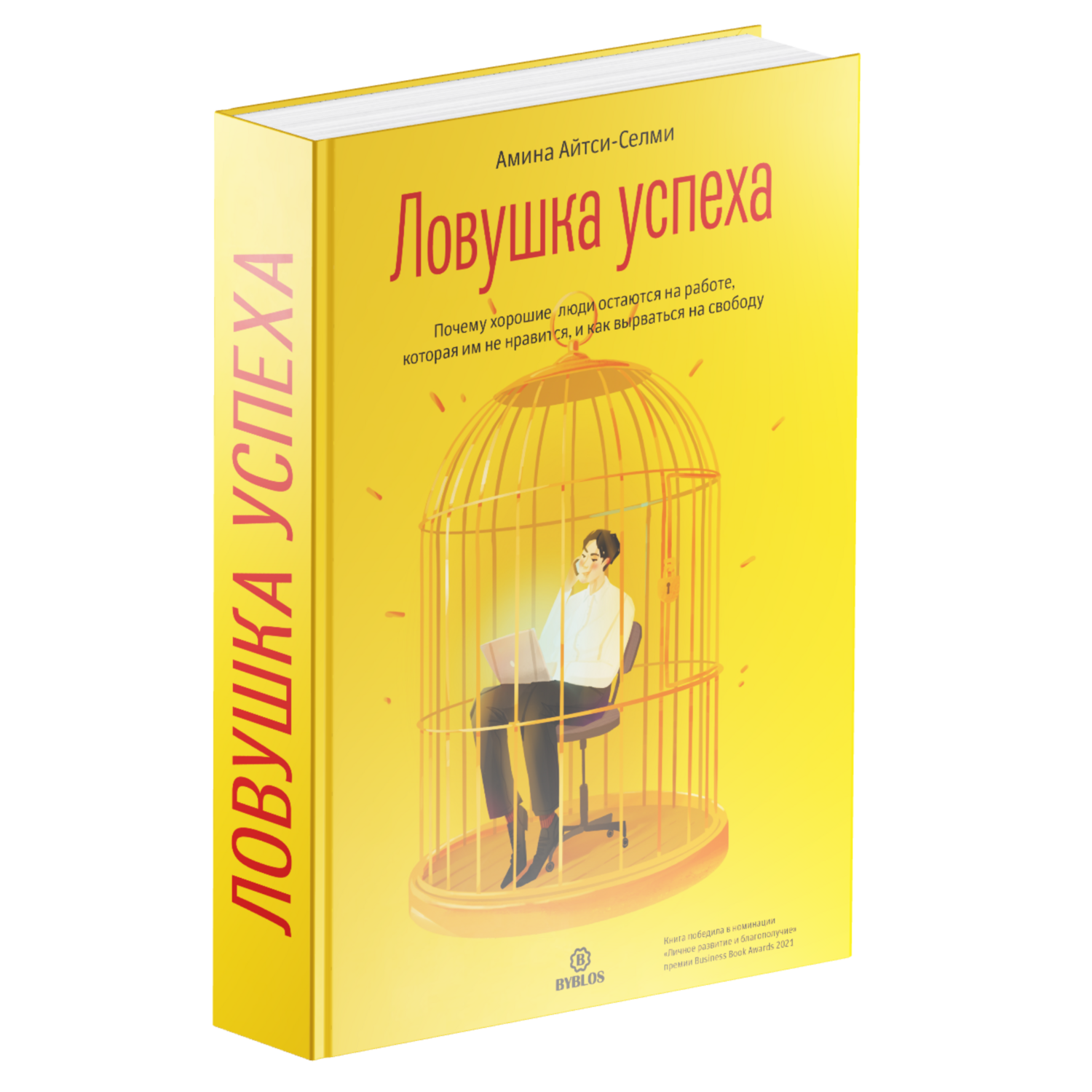 Amina Aitsi-Selmi, M.D., psychologist and business coach, writes about people who have wanted to change jobs for a long time, but for some reason have not yet done so. They don't quit, spending years doing work that has no meaning to them.
The author gives such employees tips to motivate them take control over their careers, makes valuable observations and draws useful conclusions. All this helps readers find the strength to part with an unloved job and finally break free from the "golden cage." On the cover the metaphor is embodied in the image of a typical middle-ranking office worker who clearly got stuck for too long in his position.
Byblos publishing house
Hardcover
320 pages
Dimensions: 17 × 24,2 × 2 cm (6,7″ × 9,5″ × 0,8″)
ISBN 978-5-905641-93-0
Published in 2022
Weight: 750 g
Shipment and payment
We accept Visa and Mastercard as methods of payment. Purchases delivered by courier in Moscow, Russia can be paid for with cash.
We can ship almost anywhere in the world. Shipping costs and available delivery methods (courier, mail, or pick up) will be shown during checkout. Delivery time and cost will vary based on the chosen service, order weight and distance to the destination.
If you are not satisfied with your purchase for any reason, we'll take it back, no questions asked.