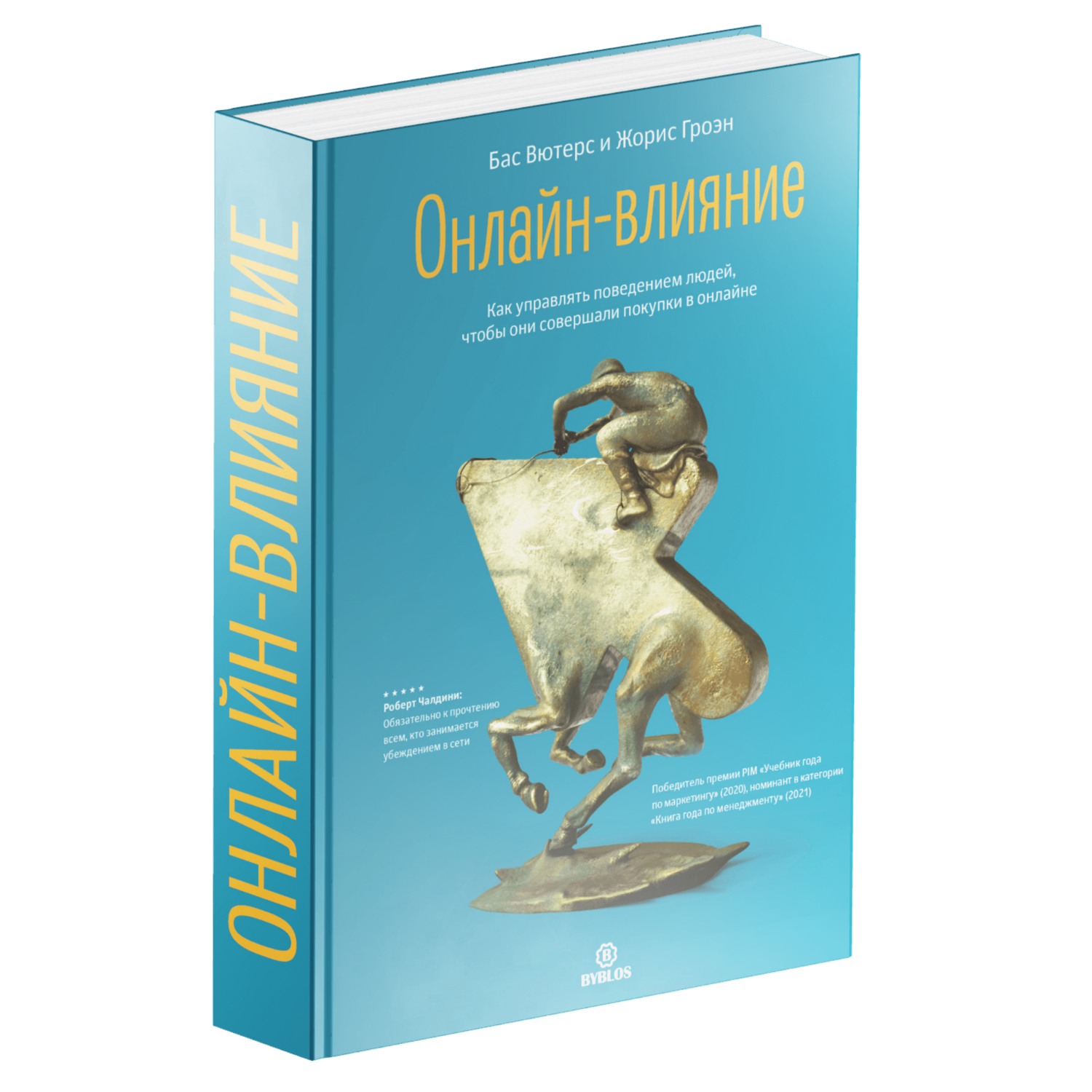 How do you turn visitors into buyers? And dropouts into sign-ups? Cleverly applying behavioral psychology will massively increase the results of your website, app, or online campaign. Psychologist and web designer Joris Groen and persuasion guru Bas Wouters explain in detail what works and what doesn't — and why. In this book, you will find specific and easily applicable guidelines, based on 40 years of practical experience and the insights of today's most important behavioral scientists, such as Fogg, Cialdini and Kahneman. With more than 40 real-life success cases and over 150 illustrations of dos and don'ts, this is the most complete and practical guide to designing and improving your online customer journey.
Byblos Publishing House
Hardcover
448 pages
Dimensions: 17 × 24,2 cm (6,7″ × 9,5″)
ISBN 978-5-905641-80-0
Weight: 1.02 kg
Shipment and payment
We accept Visa and Mastercard as methods of payment. Purchases delivered by courier in Moscow, Russia can be paid for with cash.
We can ship almost anywhere in the world. Shipping costs and available delivery methods (courier, mail, or pick up) will be shown during checkout. Delivery time and cost will vary based on the chosen service, order weight and distance to the destination.
If you are not satisfied with your purchase for any reason, we'll take it back, no questions asked.