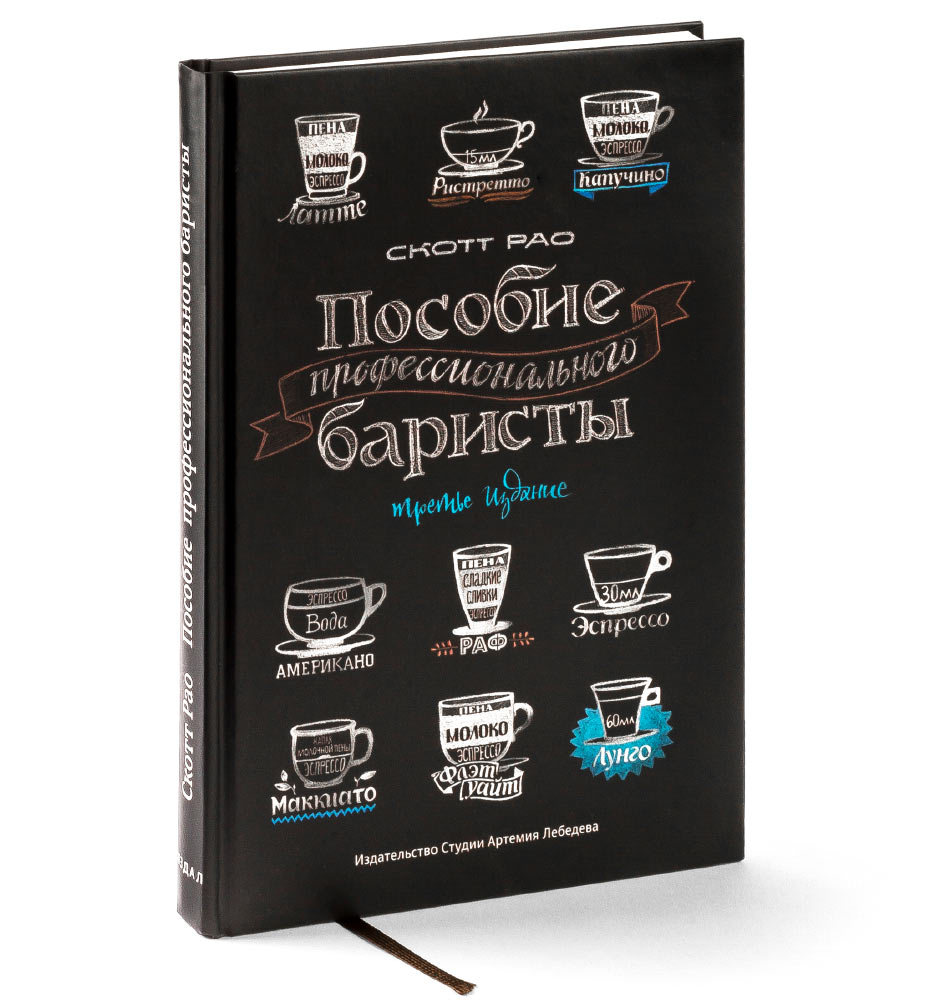 The book contains comprehensive information and a variety of helpful tips on preparing espresso, cappuccino and latte, as well as on managing a coffee shop. The edition is based on the extensive personal experience of the author and is sustained by references to established research in the field of coffee. All instructions are so detailed, practical and clear that even novice users will be able to follow them with ease.
The edition is beautifully illustrated and will be of interest both to professionals and enthusiasts who make coffee at home.
Hardcover
200 pages
Dimensions: 144 × 216 mm (5,6″ × 8,5″)
Press run: 3000
ISBN 978-5-98062-123-0
Weight: 530 g
Shipment and payment
We accept Visa and Mastercard as methods of payment. Purchases delivered by courier in Moscow, Russia can be paid for with cash.
We can ship almost anywhere in the world. Shipping costs and available delivery methods (courier, mail, or pick up) will be shown during checkout. Delivery time and cost will vary based on the chosen service, order weight and distance to the destination.
If you are not satisfied with your purchase for any reason, we'll take it back, no questions asked.