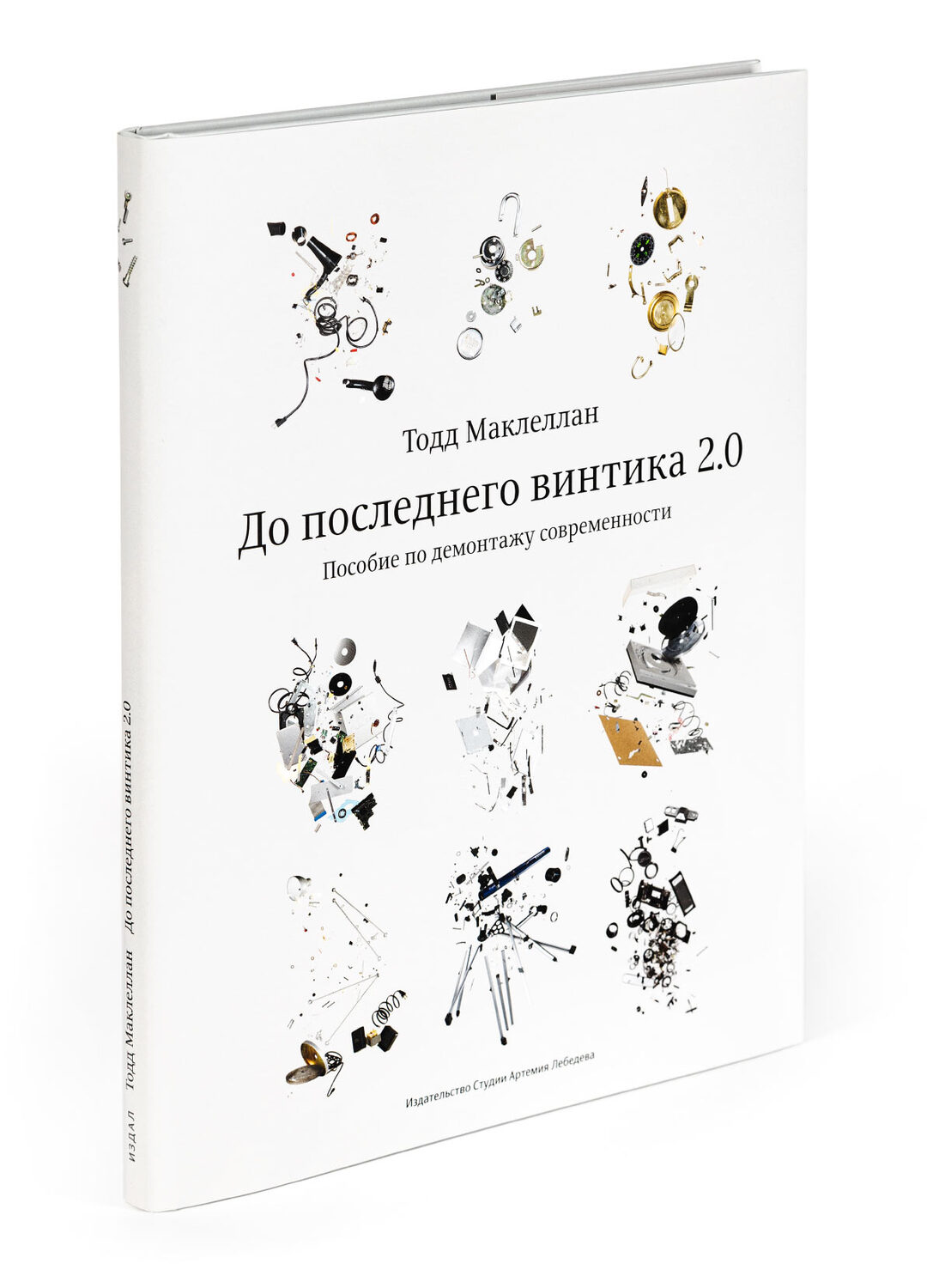 The book includes the work of Todd McLellan, a photographer who takes apart objects of industrial design and creates elegant compositions from their parts, showing viewers the complex inner workings of everyday objects and encouraging them to think about technological progress and consumption.
This is the second edition, for which the author carefully dismantled and photographed over fifty objects, both modern and obsolete.
Fascinating photographs of all kinds of disassembled objects—from a mechanical pencil to a light-engine airplane—are accompanied by essays of the author and his colleagues: a founder of a repair community, an antique ceramics restorer, an organizer of children's engineering workshops and an inventor. All of them, each from their own position, argue about the contradictory relationship of humans with the world of things in the past, present and future.
The book is endlessly fascinating to explore: it is aimed at anyone interested in the inner workings of the objects around them, the history of engineering and industrial design, and the idea of extending the useful life of things and responsible consumption.
Hardcover
144 pages
Dimensions: 220 × 290 mm (8,6″ × 11,4″)
Press run: 3000
ISBN 978-5-98062-142-1
Weight: 1 kg
Shipment and payment
We accept Visa and Mastercard as methods of payment. Purchases delivered by courier in Moscow, Russia can be paid for with cash.
We can ship almost anywhere in the world. Shipping costs and available delivery methods (courier, mail, or pick up) will be shown during checkout. Delivery time and cost will vary based on the chosen service, order weight and distance to the destination.
If you are not satisfied with your purchase for any reason, we'll take it back, no questions asked.